CoDee Releases FUNKDIFIED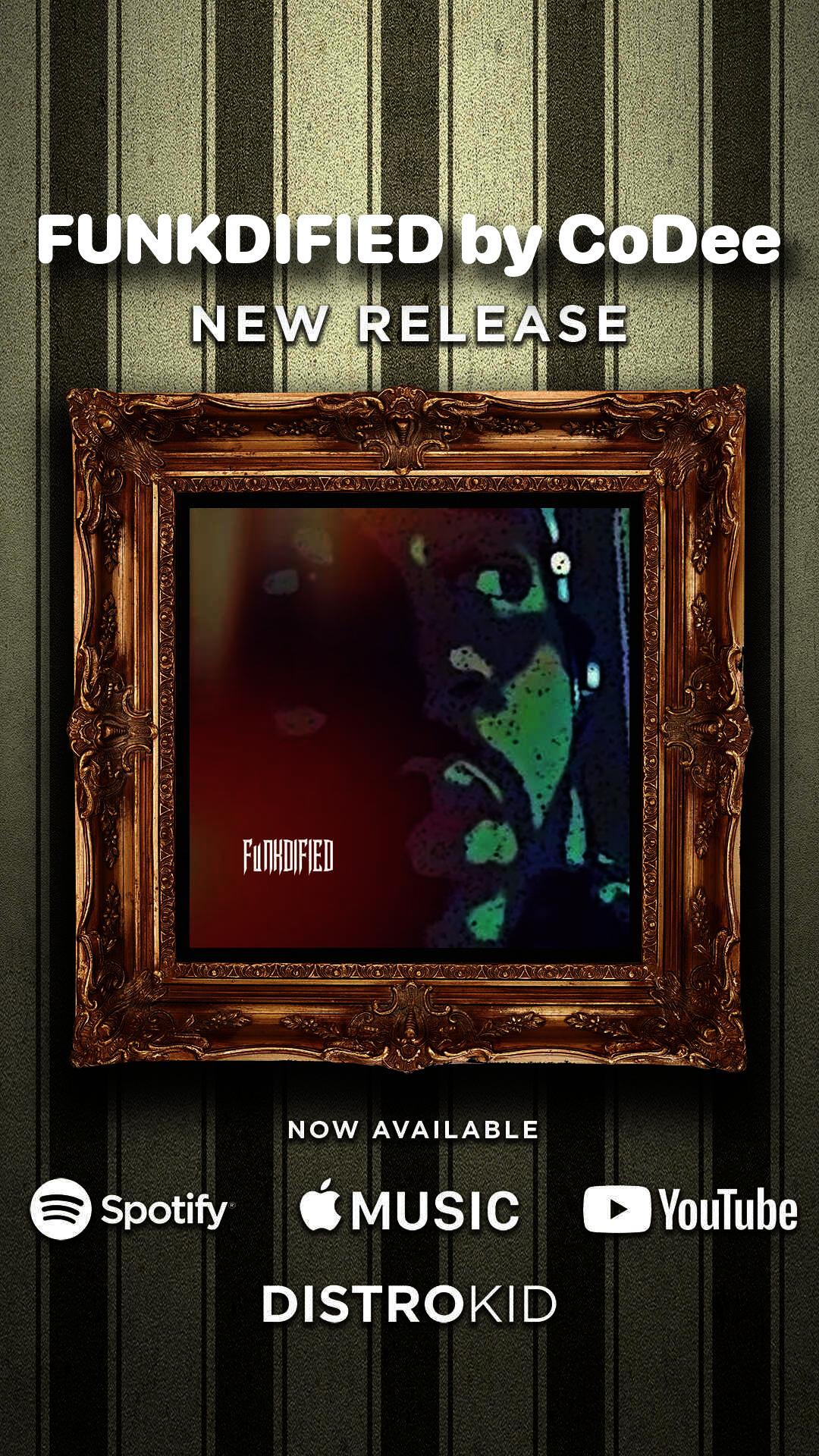 A RARE offering from today's artist, FUNKIDIFIED by CoDee is a TOTAL VIBE. The Alternative/R&B Album is simply encompassing. A START to FINISH, FAVORITE PLAYLIST, KEEP ON REPEAT, FIRE EMOJI EXPERIENCE.
Purchase + Stream for ultimate experience and fan support impact.
BUY FIRST - ITUNES - AMAZON - GOOGLE PLAY
STREAM SECOND - SPOTIFY - APPLE MUSIC - TIDAL - All major global streamers. (PANDORA coming soon).